Nathan Cullen: Bob Chamberlin deserves our vote of confidence
I was just in town for a few hours of door knocking on Gabriola, and I couldn't have been more impressed campaigning with Bob Chamberlin.
Bob has dedicated his life to building a heathier planet and sustainable jobs for future generations. He is a renowned leader in the fight against climate change. He was the lead negotiator in the agreement to remove fish farms from wild salmon migration routes. He's stood strong against the Trans Mountain pipeline and increased oil tanker traffic on our coast.
I agree with Grand Chief Stewart Phillip when he says that electing Bob Chamberlin is crucial for building momentum for meaningful change. As Chief Stewart said:
"When you know Bob's record as a defender of the environment, a champion of wild salmon, and a leader on Indigenous rights, you know he won't let anyone get away with letting us down. It's vital that we elect Bob Chamberlin as an NDP MP to take on Ottawa."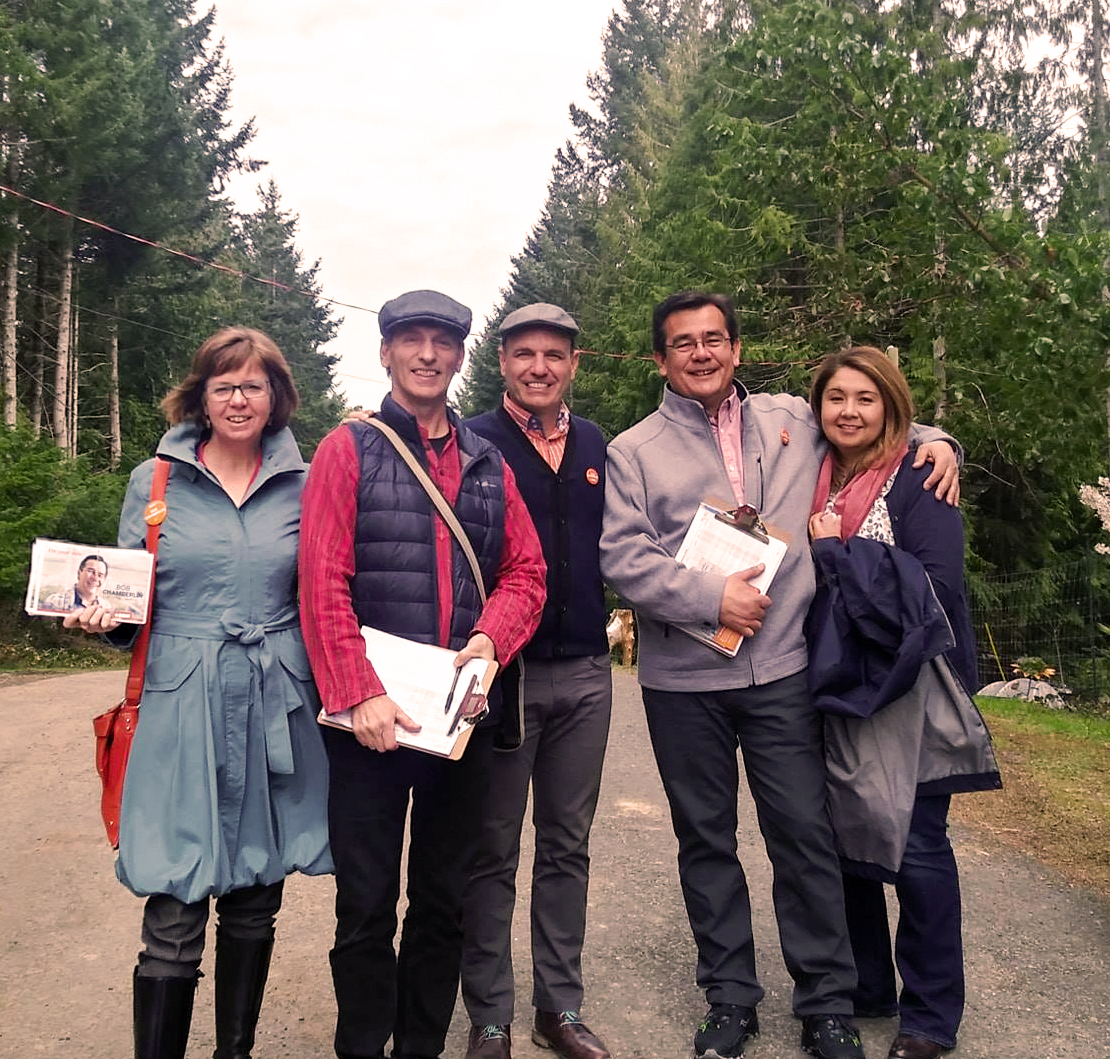 Nanaimo-Ladysmith has always been a close fight between the NDP and Conservatives. And I'm very worried about what these Conservatives represent in Canada right now.
Electing Bob as MP would send a powerful message:
That we are ready to elect a First Nations leader with a proven record on reconciliation and fighting climate change.
That fighting climate change and reconciliation are directly connected and we can't do one without the other.
That you don't need to elect Conservative to express disappointment with the Trudeau Liberals.
Bob has worked tirelessly to save wild salmon and protect our coast. He understands our communities. He deserves our vote of confidence.
We can't risk going back to the Conservatives. Let's stick together to send a strong message for climate action and reconciliation – and elect Bob Chamberlin.
In friendship,
Nathan Cullen