NDP will build affordable housing in Nanaimo-Ladysmith, says Singh
The NDP's plan to tackle the national housing crisis will provide direct relief to homebuyers and renters in Nanaimo-Ladysmith, said NDP leader Jagmeet Singh.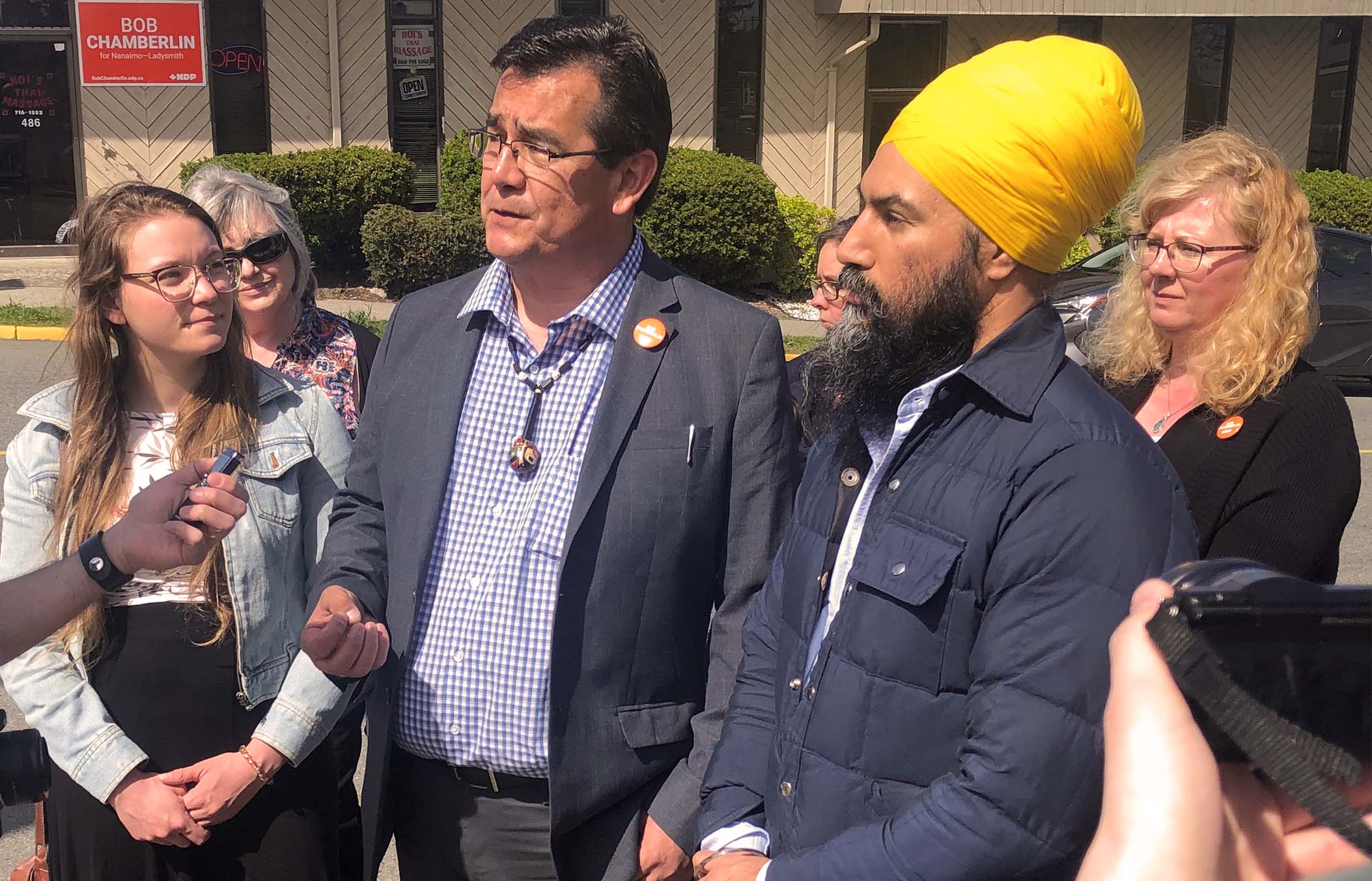 "Years of harmful decisions by Liberal and Conservative governments have sparked a national crisis in housing affordability," said Singh in Nanaimo today. "We need action now because too many people cannot find a home they can afford. That's why the NDP would immediately start building 500,000 units of quality, affordable housing across the country."
Singh said the NDP's plan would create 1,400 new units of affordable housing in Nanaimo-Ladysmith. The units would include co-op housing, community, and affordable rental housing. The NDP has previously announced additional measures to make buying a home more affordable, including 30-year mortgages, making it easier to buy a home as a group, and extra help with closing costs.
"Our housing plan would put hundreds of people to work building the affordable housing that we so badly need," said Bob Chamberlin, the NDP candidate in the Nanaimo-Ladysmith by-election. "Increasing the supply of affordable housing would help reduce rents and housing costs throughout the community."
Singh said Canada's housing crisis was years in the making. The Liberals cancelled the national housing strategy in the 1990s, and this was followed by a decade of deep cuts inflicted by the Conservatives. He noted that BC's NDP government has taken key measures to tackle housing affordability after 16 years of harmful decisions by the BC Liberals.
"But provinces and municipalities can't solve this national crisis on their own," added Singh. "We need a federal government that will do its share to make homes more affordable for Canadians."
For more information, please contact:
NDP Media Centre: 613-222-2351 or ndpcom@parl.gc.ca